SEAMUS Member News — Summer 2016
Brian Belet's composition Ion Trails (Cloud Chamber Storms), for percussion and Kyma processing (2012) was performed by Daniel Pate at the New York City Electroacoustic Music Festival, New York, NY, June 18, 2016. Thanks to Joel Chadabe for running the Kyma TimeLine algorithms.
Julius Bucsis was invited to participate in a two week residency at Listhus, in Olafsfjörður, Iceland in June. In conjunction with the residency he performed a set of original compositions for electric guitar and computer processing at the Blue North Music Festival. He also performed this material at the Baltimore Electronic Music 2016 Springfest in May, at Electro-Music 2016, held in Huguenot, New York in September, and at the Electroacoustic Barn Dance 2016, held in Fredericksburg, Virginia in October. I Am Who Am I (fixed media) was selected for SEAMUS 2016 held in Statesboro, Georgia in February. The Message (fixed media) was selected for the Ablaze Records Electronic Masters Volume 5 CD due to be released in 2017. Stories from an Alien Pond (fixed media) was selected for NYCEMF, held in New York City in June and for Electronic Music Midwest 2016, held in Romeoville, Illinois in October.
From Ivica "Ico" Bukvic:
Announcing the first public release of the D4 spatialization library for Max featuring:
Innovative Layer Based Amplitude Panning algorithm that can handle just about any loudspeaker arrangement with particular focus on High Density Loudspeaker Arrays (HDLAs)
Innovative implementation of high precision audio source radius, Spatial Mask, and Motion Blur
Unique visual spatialization editing tools for hobbyists and professionals alike, including spatial source painting
Ability to spatialize a broad array of multidimensional data by leveraging the Jitter library
Multilayered system with independent layers and focus on perimeter-based 3D immersion
3D visualization of spatial audio and hooks for immersive scenarios, including Virtual Reality (VR) and Augmented Reality (AR)
A comprehensive collection of time-based editing tools
A Mostly Open Source Software (MOSS) approach empowering users to tinker and improve the system
Lean and optimized implementation leveraging maximum amount of built-in MaxMSP objects, including dynamic creation and parallel processing
A drop-in replacement for the existing spatialization options (e.g. using azimuth and elevation)
Ideal for researchers, production engineers, and artists alike
D4 has been utilized in the Virginia Tech ICAT Cube with 128 channels of audio at 48KHz 24-bit using Dante interface with single audio buffer size of 256 bytes (or 5.33ms) with 21 simultaneous audio streams, 5 of which were in constant motion, for a total of 1,018 software audio streams being mixed down to 128 physical channels. No audio dropouts were observed in the said scenario.
D4 will be officially unveiled on July 4th, with the first workshop being held on July 6th in Canberra, Australia, as part of the ICAD 2016 conference. Later this fall, D4 will be also presented as part of the ICMC 2016 workshop in Utrecht, Netherlands.
D4 is currently available at an introductory price for both students and professionals.
For additional info visit:
http://ico.bukvic.net/main/d4/

Questions? [email protected]
News from Kyong Mee Choi:
To Unformed for piano and electronics will be performed by Haesug Yun at the Il-Shin Hall in Seoul, South Korea on September 5, 2016. This concert is organized by the CREAMA Electro-Acoustic Research Center in Korea.
Rippled Pond for piano, violin and cello will be performed by the member of Chicago Composers Orchestra at the Chicago Composers Orchestra Club Nights at the Constellation in Chicago on August 14, 2016.
Freed for bass flute and electronics will be performed by Shanna Gutierrez at the Electrified Flute concert at the 2016 National Flute Association Convention in San Diego on August 12, 2016.
To Unformed for piano and electronics was performed by Chen-Hui Jen at the Concert for Piano and Electronics at the Taipei Chai Found 101 Auditorium in Taipei, Taiwan on June 18, 2016 as well as at the New Music for Piano and Electronics at 5123 Concert Hall, National Kaohsiung Normal University in Kaohsiung City, Taiwan on May 6, 2016.
In the midst of was released at the SEAMUS Electroacoustic Miniatures recording project, Sonic Haiku. The album will be available on iTunes, Amazon, Spotify, etc., and through CD Baby.
Tensile Strength for electronics by Kyong Mee Choi and Timothy Johnson was featured on the SCI (Society of Composers, Inc.) CD Series, Volume 29 onyx that is released by a Capstone Records Production and Novona Reocrd.
Sean
Hamilton's new full-length album, LOCI, for solo drum set and real-time electronics
was released on July 19, 2016. The album features a large-scale work from an ongoing series of improvised compositions for solo drum set and electronics. Additional works from the series have been performed in both the United States and the United Kingdom.
LOCI is available in physical and digital formats through: www.seanhamiltonmusic.com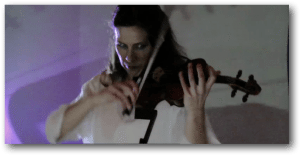 Charles Mason was a featured composer at "Visones Sonoras" in Moleria, Mexico's Metaman  where he gave a talk My Music and issues of Isolation and his composition for Pierrot Ensemble and Fixed Media, Fast Break  was performed by Onix Ensemble.  His new work for Bassoon and Fixed Media, Swagger, was performed by Bassoonist Gabriel Beavers at the International Double Reed Conference in Japan, at Bakehouse in Wynwood in Miami, and at theStudio 300 festival, Transylvania University.  Metaman, for violin and video was performed by Karen Bentley Pollick in and he received a Provost Creative Grant from the University of Miami to compose an opera utilizing I2 internet.  Mason is chair of the composition department at the Frost School of Music at the University of Miami.
Janis Mercer announces her new CD, Quilt, for fixed electronics and piano, on Centaur Records.  It features FRIENDS…FLOWERS, a piece selected  for the 2014 SEAMUS conference in Middletown, CT.
Michael Pounds' composition "Hibashi: Fire and Iron" is included on the programs of the International Computer Music Conference (Utrecht, The Netherlands, 9/12-9/16/16) and the Electronic Music Midwest festival (Lewis University, 10/13-10/15/16).
Philip Schuessler was recently selected by The Cello Loft's International Call for Scores to write a new work for cello and percussion to be premiered in 2017. Recent performances include Glass Abattoir for percussion trio at the Fischoff Competition at the University of Notre Dame by the Lineage Percussion Trio; Liminal Brideges for saxophone, guitar, percussion and piano at the Queens New Music Festival in Queens, New York by Hypercube Ensemble; and The Garden of Live Flowers for flute, clarinet, cello, and piano (world premiere) at the New Music on the Bayou Festival in Monroe, Louisiana by festival performers.
Jerod Sommerfeldt recently published his book Computer Music Composition with RTcmix to iBooks. Here is a link to it in the iTunes store… https://itunes.apple.com/us/book/id1133994012
Brian Sears's new composition Dreams Unwind, for piano and live electronics, was premiered at the 2016 SPLICE festival by pianist and collaborator Keith Kirchoff. This performance, as well as other premiers by the roughly 25 participant composers closed out a week of workshops, classes, concerts and collaborations that made up the second year of SPLICE. Also Brian recently had his piece Live in the moment; Live in the breath, performed at the 2016 SEAMUS conference by Sam Wells. This piece was a collaboration between Sam and Brian for the 2015 SPLICE festival, and was one of several SPLICE collaborations that were presented at SEAMUS this year. This fall Brian will begin work on his PhD in Composition and Theory at Brandeis University.
Gil Trythall did a live set of his MiniMoog,  Laptop, and spoken pieces: CHATTER IN RONDO FORM and TROPES at the Tilt Room of Shipping and Receiving, July 17 in Fort Worth Texas. Multimedia Production "Give Me a Break" by Nathan Brown.
Adam Vidiksis was featured as a Guest Artist at the University of Montana, Missoula, Composers Showcase, where he presented a keynote on the art of composing for percussion and electronics. Recent completed commissions include: the premiere of a work entitled "Preventative Detention" for renowned Bass Baritone, Nicholas Isherwood, for voice and electronic ensemble on a text by poet Jessica Laser, a new work for woodwind quintet entitled "Pillars in the Sea" for Federal Winds, a new short work for electronic ensemble entitled "Signal Reflection", premiered by BEEP, and a 40-minute piece for baritone sax, cello, percussion and electronic sound entitled "Anywhere", written for the 30th anniversary concert of Anne-Marie Mulgrew and Dancers Company. Adam also premiered a new work for percussion and electronics at SPLICE, entitled "Pulse Reflection", a companion to the earlier piece for BEEP. Continuing to serve on the performance faculty at SPLICE, Vidiksis performed numerous pieces for solo percussion and electronics, as well as with the SPLICE ensemble, including a performance of Stockhausen's Kontakte and a premiere of a new work by guest composer Joo Won Park. Vidiksis conducted the premiere of Gene Coleman's "Horizon" for mixed ensemble and electronics with Melody of China at the San Francisco Center for New Music. Later this summer, Adam will lead both SPLICE Ensemble and the BEEP all-stars to headline the opening of the Warhol exhibition at a contemporary art museum in Beijing, where they will perform a 40-minute set of Vidiksis's electronic works.  
On June 24 Innova released a new disk by Mark Zanter, along with Australian clarinetist Brigid Burke, and percussionist Steve Hall. The disk includes Zanter's piece Stretching G (2014), and four improvisations by the trio. To read more about the disk and sample some tracks, visit the following Innova page: http://www.innova.mu/albums/bhz/total-harmonic-distortion